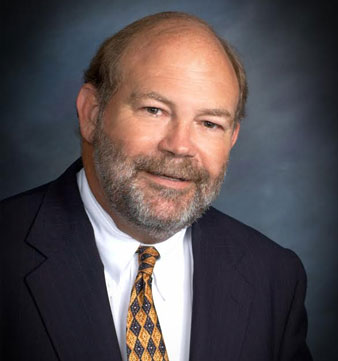 Download V-Card
Gerald N. Sims' practice is focused on in bankruptcy reorganizations, bankruptcy litigation and real property disputes. He has represented trustees, creditor committees, creditors and landlords in Chapter 11 as well as in Chapter 9 municipal reorganizations throughout California and in jurisdictions around the nation. His practice includes state and federal courts and federal court appeals. Mr. Sims is a member of the American Bankruptcy Institute and a founding director and past president of the San Diego Bankruptcy Forum. He has served on various court committees and as a Judge Pro Tempore hearing Small Claims matters.
Mr. Sims has participated as a panelist on various continuing education programs.
Mr. Sims graduated with distinction from San Diego State University. A graduate of the University of San Diego, School of Law (J.D. magna cum laude 1981), Mr. Sims was a member of the San Diego Law Review and served as Executive Comments Editor. He was admitted to the State Bar of California in 1981, and is admitted to practice in the Southern, Central, Eastern and Northern Districts of California, the Ninth Circuit Court of Appeals and the Supreme Court of the United States. Mr. Sims has been recognized by San Diego Magazine as a best San Diego lawyer for more than 20 years.
Representative cases
Represented creditor before the Ninth Circuit Court of Appeals in overturning the Bankruptcy Court's confirmation of a Chapter 11 plan.
Represented defendant/landowner before the Ninth Circuit Court of Appeal in obtaining affirmance of the Bankruptcy Court's dismissal of a lawsuit challenging the client's ownership of real property.
Represented financial institution in establishing the validity of its security interest in real property owned by a public entity.
Obtained full recovery plus anticipated profit on behalf of the buyer of real property in action by former owner against client and financial institution claiming wrongful foreclosure.
Represented major title insurance company in connection with multi-subdivision Chapter 11 filing.
Defended financial institution in mechanic's lien priority dispute.
Represented Trustee in confirming Chapter 11 plan of reorganization for company providing online purchasing platforms to public entities.
Obtained dismissal of $4 million fraudulent transfer action brought by bankruptcy trustee against financial institution.
Represented lender in settling disputed lien against real property that had been purchased in connection with a multi-state fraudulent enterprise.
Represented creditors in various Chapter 9 bankruptcy cases filed by municipalities.
Mr. Sims has represented bankruptcy trustees, creditor committees and individual creditors in a variety of bankruptcy cases which were based on Ponzi type fraudulent schemes.
Pyle Sims Duncan & Stevenson
1620 Fifth Avenue, Suite 400
San Diego, CA 92101
To learn more about legal services and how we can assist you,
give us a call: